Asset Management In Germany
Vermögensanlage Altbayern AG is an owner-managed company offering tailor-made wealth planning solutions and investment advice to clients around Germany.  As an independent asset manager, we are not tied to any specific products, so we can use a wide range of financial assets to customise portfolios to meet your goals.
Wealth management offers many advantages including:
Professional advice: Our financial planners are trained professionals who can provide customised advice on how to invest and manage money based on an individual's financial goals, risk tolerance, and investment time horizon.
Diversification: A wealth manager can help spread investments across different asset classes and sectors, reducing the overall risk for the investor. 
Estate and tax planning: We can help clients with tax planning ensuring that they are taking advantage of all available tax deductions both before and after death.
Time savings: We can save clients time and energy by handling the day-to-day management of their investments, allowing them to focus on other aspects of their lives.
Peace of mind: By entrusting the management of their wealth to a professional, clients can have peace of mind knowing that their investments are being managed by someone with the necessary skills and expertise.
Vermögensanlage Altbayern AG was founded in 2001. Our staff use the latest investment tools for portfolio optimisation and are committed to providing individual first-class service. We are authorised by the German regulator BaFin (Bundesanstalt für Finanz­dienstleistungs­aufsicht) and by the Deutsche Bundesbank. We are also members of the VuV, the association of German independent wealth managers.
Our main offices are in Regensburg and Saarbrücken, but video conferencing allows us to work with clients throughout Germany. All our investment managers & wealth planning staff are English-speaking, so German does not need to be your first language. We also have a network of lawyers, accountants and tax advisers, so even if we are unable to help you, we can usually point you to someone who can.
Frequently Asked Questions
What is the minimum investment?
We offer financial solutions for clients with a minimum of Euro 25,000 to invest.
Which products are used?
As independent asset managers we are not tied to any specific products. We use many products including stocks & shares, bonds, commodities, funds, ETFs and certificates.
Can I monitor the progress of my investments?
Yes, you can view your investments online at any time.
How much does asset management cost?
There are no charges for an initial discussion and we offer different remuneration models for our services depending on your wishes. For example fees can be a fixed percentage or they can be performance-based.
I need a porfolio that pays me a monthly income. Is that possible?
Yes, portfolios can constructed to pay a monthly income directly into your bank account.
Is the firm regulated?
Yes, we are authorised and supervised by the German regulator BaFin and by the Deutsche Bundesbank.
Where are the Vermögensanlage Altbayern AG offices?
Our main offices are in Regensburg and Saarbrücken. However, video conferencing allows us to look after clients throughout Germany.
Can I discuss my existing portfolio with someone?
We offer a free no-obligation portfolio review to potential customers. You can set up an appointment by email or by phone.
I already have a company that manages my finances. Is it difficult to change?
It is not difficult and we can advise you every step of the way.
Do you have any questions? Can we help you meet your financial goals?  Please do not hesitate to contact us for a free no-obligation consultation. Our office hours are Monday to Friday, 09:00 to 17:00.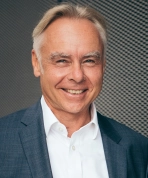 Christoph Pügerl
Tel. +49 (0)941 37848-16
Email: c.puegerl(at)altbayern-ag.de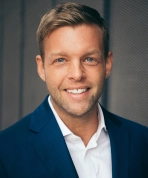 JULIAN-BENJAMIN GRIEP
Tel. +49 (0)941 37848-15
Email: jb.griep(at)altbayern-ag.de