Wealth Management in Germany
Vermögensanlage Altbayern offers bespoke wealth and asset management services to clients throughout Germany.
Bespoke Asset Management
Vermögensanlage Altbayern is an owner-managed company offering tailor-made wealth planning solutions and investment advice to clients around Germany.  As an independent asset manager, we are not tied to any specific products, so we can use a wide range of financial assets to customise portfolios to meet your goals.
Vermögensanlage Altbayern was founded in 2001 so customers benefit from years of experience. We use the latest investment tools for portfolio optimisation and are committed to providing individual first-class service. We are authorised by the German regulator BaFin (Bundesanstalt für Finanzdienstleistungsaufsicht) and by the Deutsche Bundesbank. We are a full member of the VuV, the association of German independent wealth managers.
Our main offices are in Regensburg and Saarbrücken, but video conferencing allows us to work with clients throughout Germany. All our investment managers & wealth planning staff are English-speaking, so German does not need to be your first language. We also have a network of lawyers, accountants and tax advisers, so even if we are unable to help you, we can usually point you to someone who can.
Do you have any questions? Can we help you meet your financial goals?  Please do not hesitate to contact us for a free no-obligation consultation. Our office hours are Monday to Friday, 09:00 to 17:00.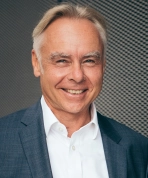 Christoph Pügerl
Tel. +49 (0)941 37848-16
Email: c.puegerl(at)altbayern-ag.de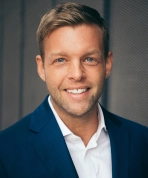 JULIAN-BENJAMIN GRIEP
Tel. +49 (0)941 37848-15
Email: jb.griep(at)altbayern-ag.de